Dimora Ulmo

Our Mansion
In the roots of the history of Matera
In that maze of solitary alleys and ravines, in the heart of the Sasso Caveoso, Via Pennino stands out for its artistic and architectural merits, rich in a prestigious past. Restless and lonely, it steeply connects Piazza del Sedile to via Buoni through an arch. Going down on the right, one cannot fail to notice the ancient and prestigious Torraca palace; property that in the eighteenth century was owned by the Ulmo family, one of the most famous and richest aristocratic families in the city.
Today the stylistic choices of the furniture are part of the concept of this extraordinary restaurant, the generous and unique cellar accompanies you all over the world. The creations of our chefs honor local tradition with the intelligent contamination of Italian cuisine. Dimora Ulmo is a renewed return to tradition.
Scarica file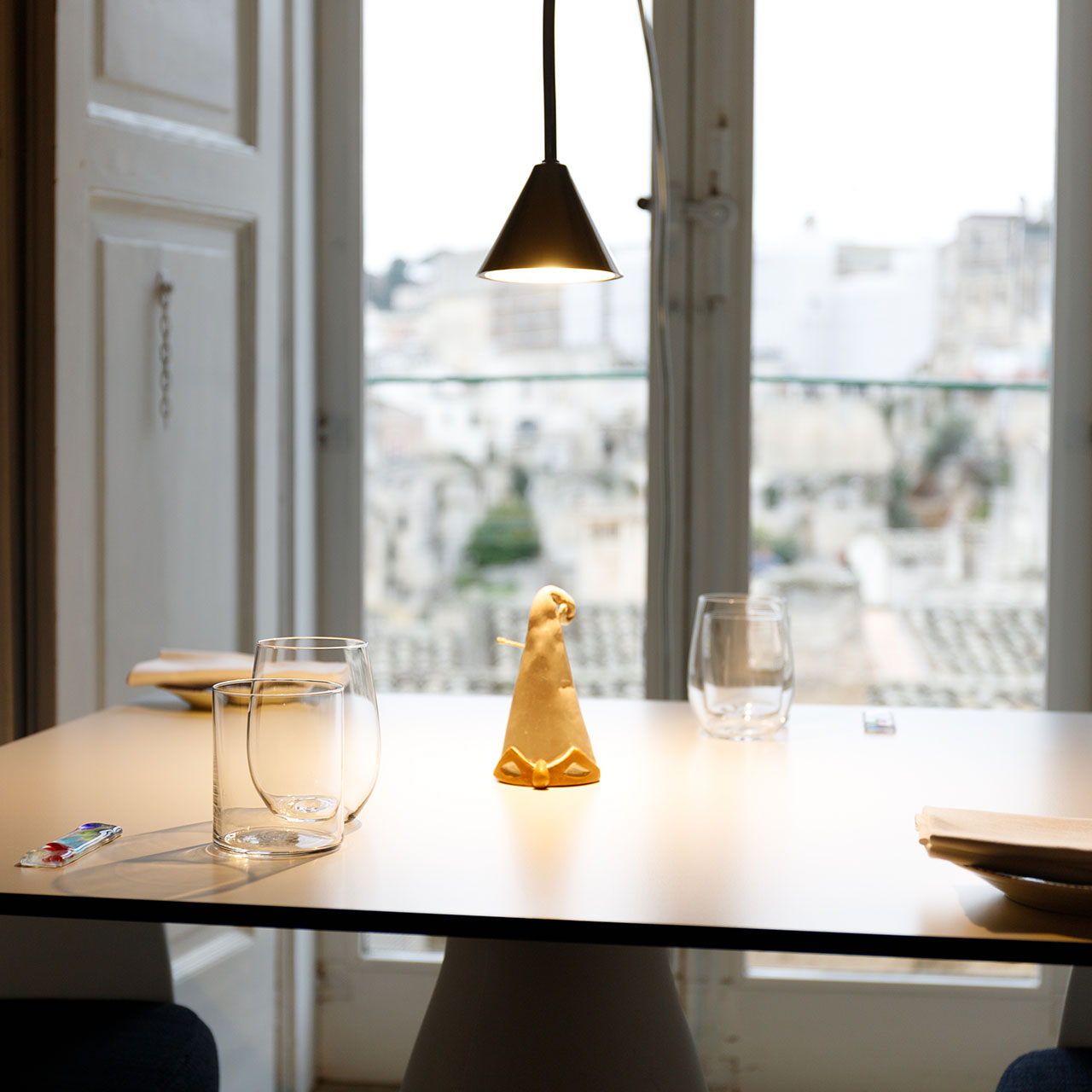 Team
01
02
03
04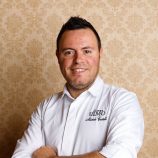 Michele Castelli was born in Matera, where he returns after six years of experience at Osteria Francescana and two years of experience at Ristorante Italia in Istanbul, under the guidance of chef Massimo Bottura.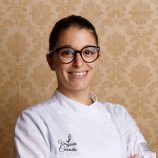 Virginia Caravita was born in Ferrara, she worked with starred chefs such as Massimo Bottura at the Italian Restaurant in Istanbul and Luca Marchini at the Erba del Re, a well-known restaurant in Modena.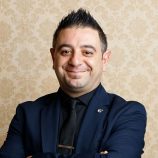 Francesco Russo is the maître of Dimora Ulmo. He worked at the Osteria Francescana in Modena, at Piazza D'Uomo in Alba and at the Locandiera in Bernalda (MT), one of the Premiate Italian Trattorias (award-winning and high-level trattorias). Francesco is a sommelier: at Dimora Ulmo he has one of the most well-assorted varieties of wines and spirits in Southern Italy.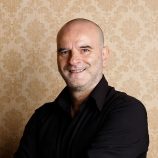 Nico Andrisani he is passionate about arts and design. He has taken part in various local and international entrepreneurship realities, he has chosen the furniture and style of the "new" Dimora Ulmo.
+39 08351650398
info@dimoraulmo.it
Address
Via Pennino, 28 - 75100 Matera (MT)